Why Do Porcelain Veneers Have to Be Replaced?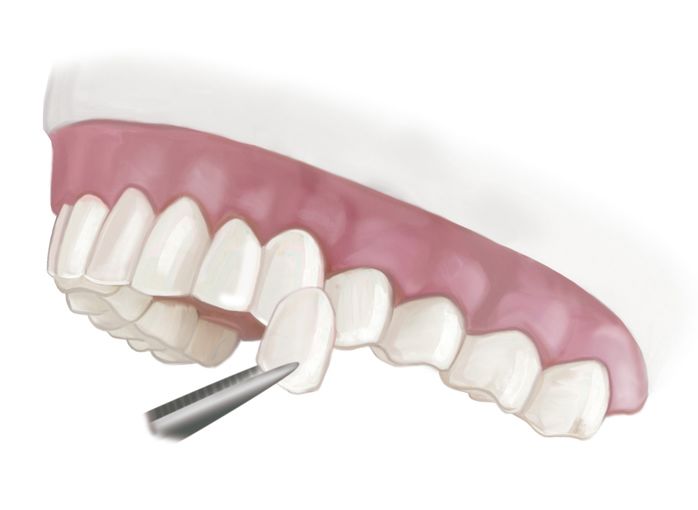 Porcelain veneers are among the most popular treatments in cosmetic dentistry for many good reasons. For one, they look remarkably natural, thanks to the fact that porcelain shares light-reflecting properties with tooth enamel. For another, they can be custom-crafted to an exacting degree, to the point that they are virtually indistinguishable from surrounding natural teeth in terms of shape, size, color, and even texture. Finally, due to the high-quality porcelain from which they are made, modern veneers are strong and highly durable; indeed, with proper oral hygiene and regular visits to the dentist, well-made porcelain veneers, such as those created by Bruce E. Treiber, D.D.S., can last for a decade or even longer.
However, patients must understand before they commit to undergoing treatment with porcelain veneers that the treatment is not reversible. This means that when a patient's porcelain veneers finally become worn or dislodged, they will have to be replaced. In this sense, veneers represent a lifetime commitment. For this reason, Dr. Treiber is careful to discuss the issue of porcelain veneers replacement in detail during consultations at his Canton, OH cosmetic dentistry practice. He wants to be certain that patients know exactly what to expect from their porcelain veneers in both the short and the long term.
Are porcelain veneers right for you? To find out for yourself, please schedule your initial consultation with Dr. Treiber today.
Why Do Porcelain Veneers Need to Be Replaced?
Before porcelain veneers can be bonded to the teeth that are to be treated, those teeth must first be prepared for the placement of the veneers. This preparation involves the removal of a tiny, but significant, amount of enamel. Tooth enamel must be removed for two reasons: to create a suitable bonding surface for the veneer and to accommodate the thickness of the veneer. Although porcelain veneers are extremely thin - about the thickness of a contact lens - their natural appearance would be compromised if they jutted out from the surface of the tooth by even the slightest amount.
Again, the amount of enamel removed from the tooth in preparation for the placement of the veneer is extremely small, but it is enough that the tooth could never again go "naked." Aesthetically and functionally, the treated tooth will always require a porcelain veneer. This is why porcelain veneers are considered irreversible. Over the course of a person's lifetime, it is conceivable that he or she may have to have his or her veneers replaced several times.
Knowing this, you can imagine now how important it is to entrust your smile makeover to a dentist who uses only the finest materials and meticulous craftsmanship to customize porcelain veneers for his patients. Dr. Bruce E. Treiber is just such a dentist. He can provide you with veneers that will provide you with many years of smiles before they will require replacement.
Learn More about Porcelain Veneers Replacement
To learn more about porcelain veneers replacement, please contact our cosmetic dentistry practice today.
Related to This